National fireworks shortage happening as Americans prepare for Fourth of July
[ad_1]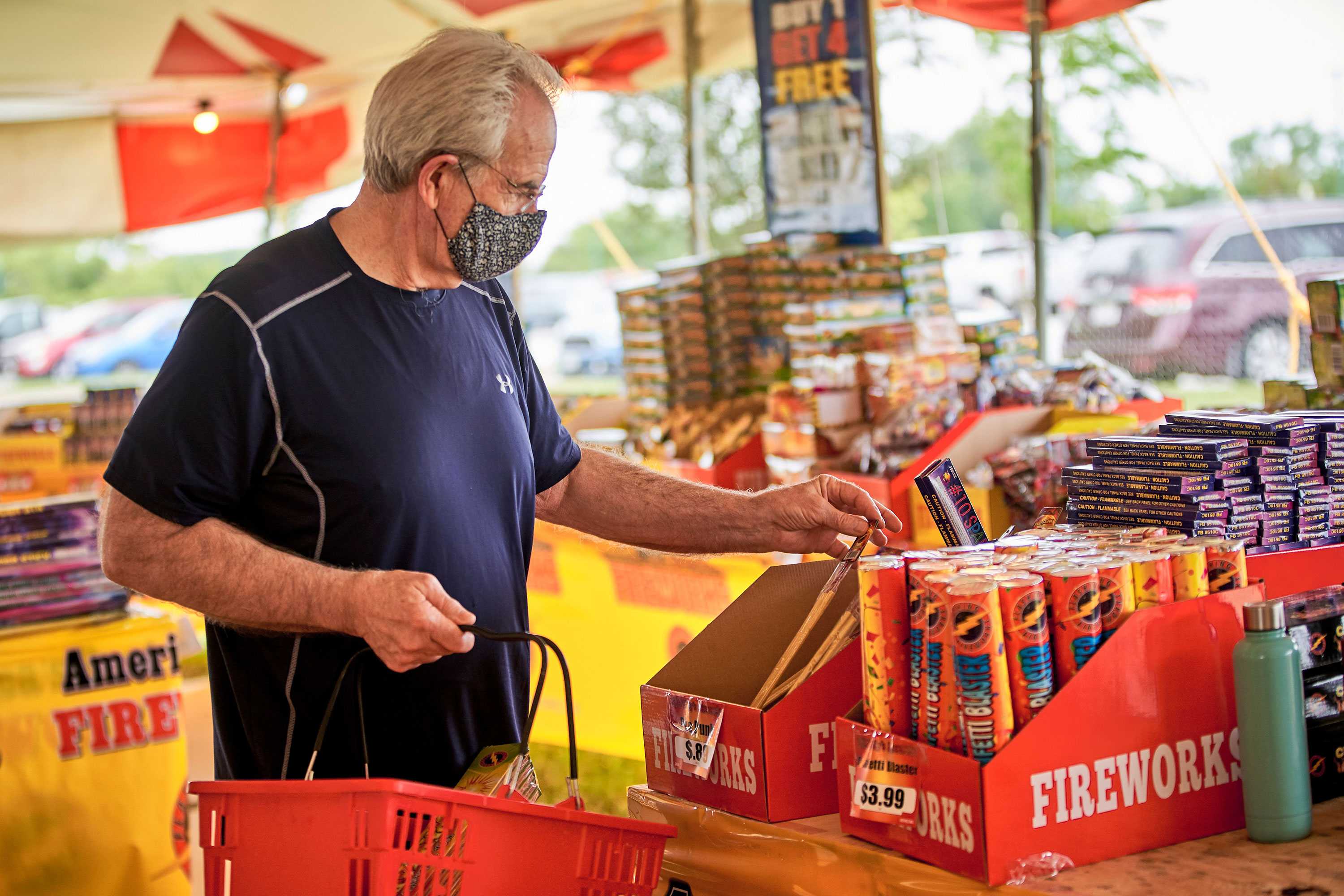 Many people may be looking forward to the colorful sights and sounds of fireworks this Fourth of July after the COVID-19 pandemic forced some plans to change last year.However, retailers are warning customers about a fireworks shortage that may impact those July 4 celebrations. Suppliers and retailers are worried about fireworks shortages across the country caused by pandemic-related delays. "I got the rolling thunder assortment, I got a coupon in the mail, it's for my grandkids," said Bill Collins, a customer in Georgia. Collins says he learned the hard way that you need to get a jumpstart on all fireworks purchases or your options may be dim."That's why I'm buying early, last year they ran out," said Collins.A shortage of shipping containers in China is slowing down fireworks deliveries globally. There are also delays in the U.S. getting products both unloaded and put on trucks. These pandemic-related problems are creating issues with the supply-chain and retailers.But with shelves currently packed with pyrotechnics, it may be hard to believe there's a major nationwide shortage."They don't have enough shipping containers to ship in," Oklahoma City-based Fireworks Warehouse general manager Tyler Herzog said.Herzog said that 99% of fireworks come from China, and there are delays in shipping the products here."There's a backup out in Long Beach, and the container ships can't get in here quick enough," Herzog said.He recommends shopping early to beat the rush and save money."Our shipping costs have gone up 300% to 400%," Herzog said. "The actual fireworks themselves are going up 30% to 50%, so you're going to see higher prices because of that."Jason Lewis, a retired tattoo artist in Oklahoma, said he normally puts on shows up to an hour long in an annual backyard barbecue gathering of about 50 family and friends July 4. This year, he drove through three states and, spending a little less than last year, was only able to amass about half as much."At one stand in Texas, he had one 500-gram repeater I saw last year for $40. He wanted $115," Lewis said. "I looked at him and said, 'I'm done, I'll go somewhere else.' But little did I know it was the same everywhere."Normally, he puts together the whole show. This year, he said he will go "potluck," asking guests to bring any fireworks they see along the way — telling friends: "Don't be shocked by surprises. Get what you can."
Many people may be looking forward to the colorful sights and sounds of fireworks this Fourth of July after the COVID-19 pandemic forced some plans to change last year.
However, retailers are warning customers about a fireworks shortage that may impact those July 4 celebrations. Suppliers and retailers are worried about fireworks shortages across the country caused by pandemic-related delays.
"I got the rolling thunder assortment, I got a coupon in the mail, it's for my grandkids," said Bill Collins, a customer in Georgia.
Collins says he learned the hard way that you need to get a jumpstart on all fireworks purchases or your options may be dim.
"That's why I'm buying early, last year they ran out," said Collins.
A shortage of shipping containers in China is slowing down fireworks deliveries globally. There are also delays in the U.S. getting products both unloaded and put on trucks. These pandemic-related problems are creating issues with the supply-chain and retailers.
But with shelves currently packed with pyrotechnics, it may be hard to believe there's a major nationwide shortage.
"They don't have enough shipping containers to ship in," Oklahoma City-based Fireworks Warehouse general manager Tyler Herzog said.
Herzog said that 99% of fireworks come from China, and there are delays in shipping the products here.
"There's a backup out in Long Beach, and the container ships can't get in here quick enough," Herzog said.
He recommends shopping early to beat the rush and save money.
"Our shipping costs have gone up 300% to 400%," Herzog said. "The actual fireworks themselves are going up 30% to 50%, so you're going to see higher prices because of that."
Jason Lewis, a retired tattoo artist in Oklahoma, said he normally puts on shows up to an hour long in an annual backyard barbecue gathering of about 50 family and friends July 4. This year, he drove through three states and, spending a little less than last year, was only able to amass about half as much.
"At one stand in Texas, he had one 500-gram repeater I saw last year for $40. He wanted $115," Lewis said. "I looked at him and said, 'I'm done, I'll go somewhere else.' But little did I know it was the same everywhere."
Normally, he puts together the whole show. This year, he said he will go "potluck," asking guests to bring any fireworks they see along the way — telling friends: "Don't be shocked by [price] surprises. Get what you can."
[ad_2]
Source link